1 HDMI input - 4 HDMI output SPLITTER PRO
---
{{item.currency}}
{{pricing}}
---
---
{{item.currency}}
{{pricing}}
{{item.currency}} {{item.normalPrice}}
---
{{item.currency}} {{pricing}} - Out of Stock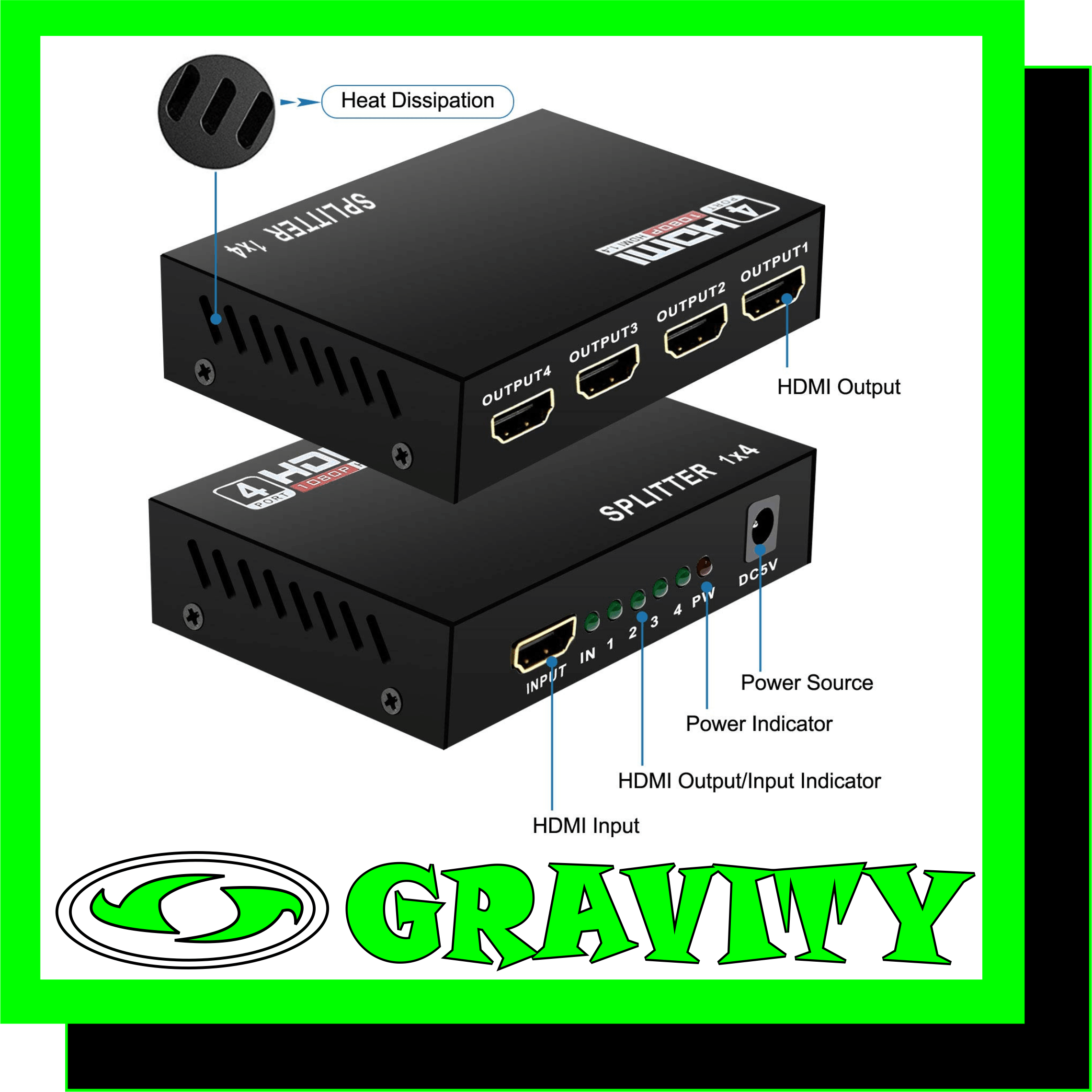 HDMI Splitter,Vicspot 1x4 Ports Video Converter 1 in 4 Out Full HD 1080P Amplifier 4K/2K and 3D Resolutions Metal Box with Ultra Powered V1.4b (1 Input to 4 Outputs)
Feature:
1.Simple to use, no need to install drivers, portable, flexible, plug and play.
2.Multi-format input, Support PAL, NTSC3.58, NTSC4.43, SECAM, PAL/M, PAL/N standard TV formats input.
3.Excellent visual experience , full HD ,support 3D ,4K,provide you good visual experience.
4.HD, can be displayed on monitor/ TV with 1920x1080(60Hz) High bandwidth capability
5.Portable , mini size ,save space ,easy to move.
6.WIDE APPLICATION: Shopping mall super market,data control center, information distribution, corporation show room, home theater.
Specifications:
1. Input ports: 1X HDMI port
2. Output ports: 4 X HDMI ports (standard)
3. Input video signal: 0.5-1.0 volts p-p
4. Input DDC signal: 5 volts p-p (TTL)
5. Video format supported:640x480,800x600,1024x768,1280x1024,3840x2160
6. HDMI resolution: 408i/480p/576i/576p/720p/1080i/1080p/4K
7.Max single link range: 3820 X 2160
8. Dimensions (inch): 3.8''x2.4''x0.8''
9. Output Video: HDMI+HDCP1.0/1.1/1.2/1.2a/1.3/1.4
10. EDID duration: 4 seconds
11.Vertical Frequency Range:30Hz/60Hz/85Hz 11.Power Supply: DC 5V@1A
12.. Weight (g): 112g