---
{{item.currency}}
{{pricing}}
---
---
{{item.currency}}
{{pricing}}
{{item.currency}} {{item.normalPrice}}
---
{{item.currency}} {{pricing}} - Out of Stock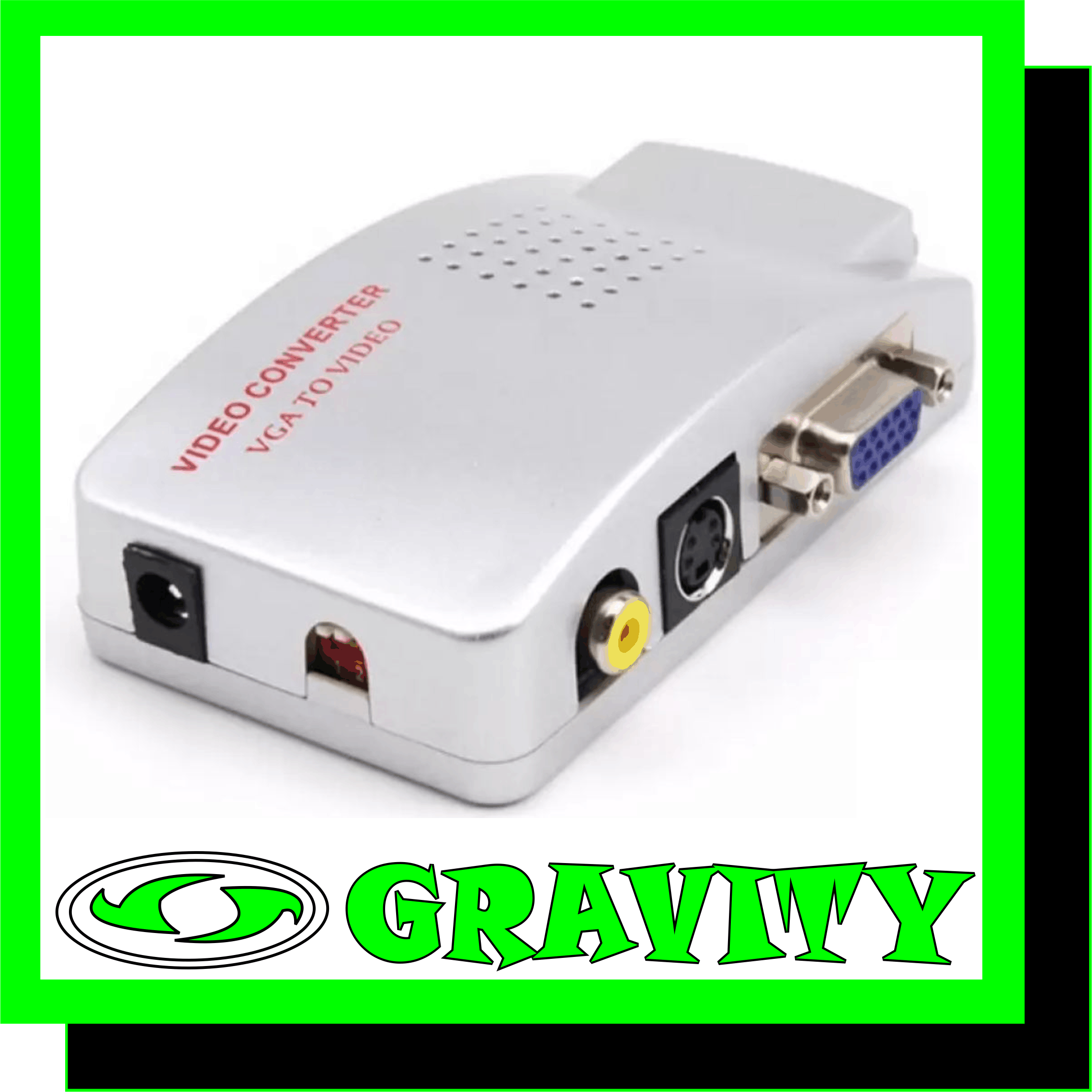 This converter is a higher-end solution to the age-old need of viewing your PC on your TV.
Convert your VGA signal to be viewed on any TV projector or any other viewing device that uses standard TV connectors with this simple external device.
Converts a VGA signal into PAL(Phase Alternating Line) S-Video, VGA bypass or Composite RCA signal.
Use TV as PC monitor to view presentations, games, pictures and movies or browse the Web.
This PC to TV converter also features a VGA output port that allows for VGA Loop-Through.
Pure hardware design, simple and quick to install. Just Plug & Play.
No software or driver requirement, compatible with any operation.
Enables notebook computer users to easily connect and use a large-format monitor.
Adjust and set preferences with onscreen display and front-mount control panel.
IN THE BOX :
VGA to Video Converter box, S-Video Cable, VGA Cable, Video Cable,USB power cable