ANDROID WIRELESS AIR MOUSE + KEYBOARD
---
{{item.currency}}
{{pricing}}
---
---
{{item.currency}}
{{pricing}}
{{item.currency}} {{item.normalPrice}}
---
{{item.currency}} {{pricing}} - Out of Stock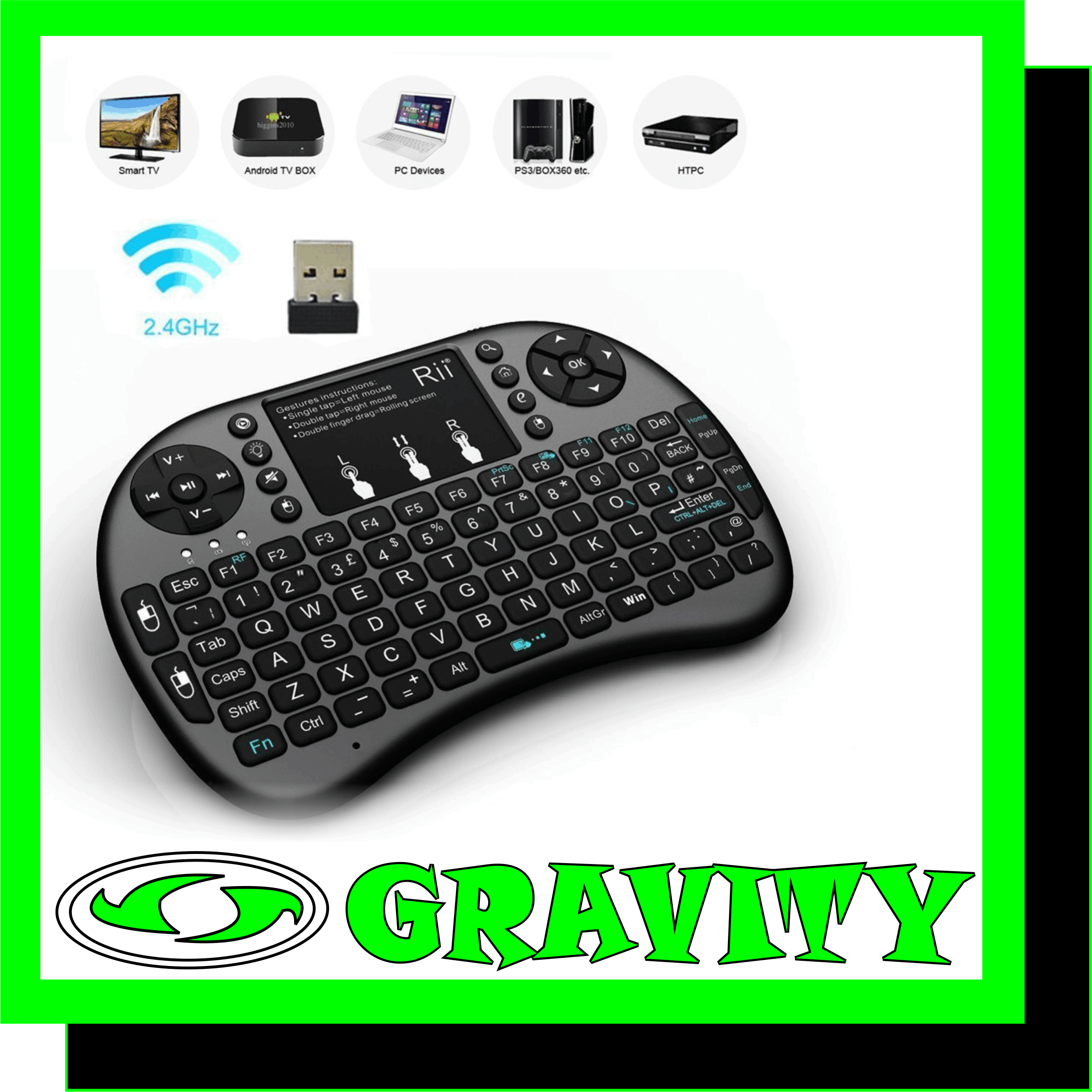 This is a mini 2.4GHz wireless keyboard and TouchPad combo, with USB interface receiver. It consists not only of normal wireless keyboard keys but also of multimedia control keys and PC game control keys. Plug and play, simple and smooth. The mini-keyboard ensures convenient typing, and you can control your devices on your sofa.
Features:
[Multifunction Combo] Wireless keyboard, touchpad mouse . Compatible with PC, Notebook, Smart TV, Android TV BOX, etc.
[2.4GHz Wireless Connection] With the included USB interface adapter, no driver, plug and play is required. 2.4GHz wireless connection, enjoy wireless control up to 10 meters.
[Backlight Function]Very easy and convenient to use the keyboard in the dark. Blue, Green, Red, three types of backlight can be toggled freely (Fn + F2).
[High sensitivity touchpad] Easy to operate the left mouse (single finger touch), right mouse (two finger touch) and the rolling screen (drag two fingers). Touchpad DPI adjustable functions.
[92 Keys Keyboard] Consists of normal wireless keyboard keys, multimedia control keys, and PC game control keys. The keyboard also features the sleep mode and self-alarm clock.