MIRROR BALL / DISCO BALL COMBO 2 FOR HIRE - SET OF 8
---
{{item.currency}}
{{pricing}}
---
---
{{item.currency}}
{{pricing}}
{{item.currency}} {{item.normalPrice}}
---
{{item.currency}} {{pricing}} - Out of Stock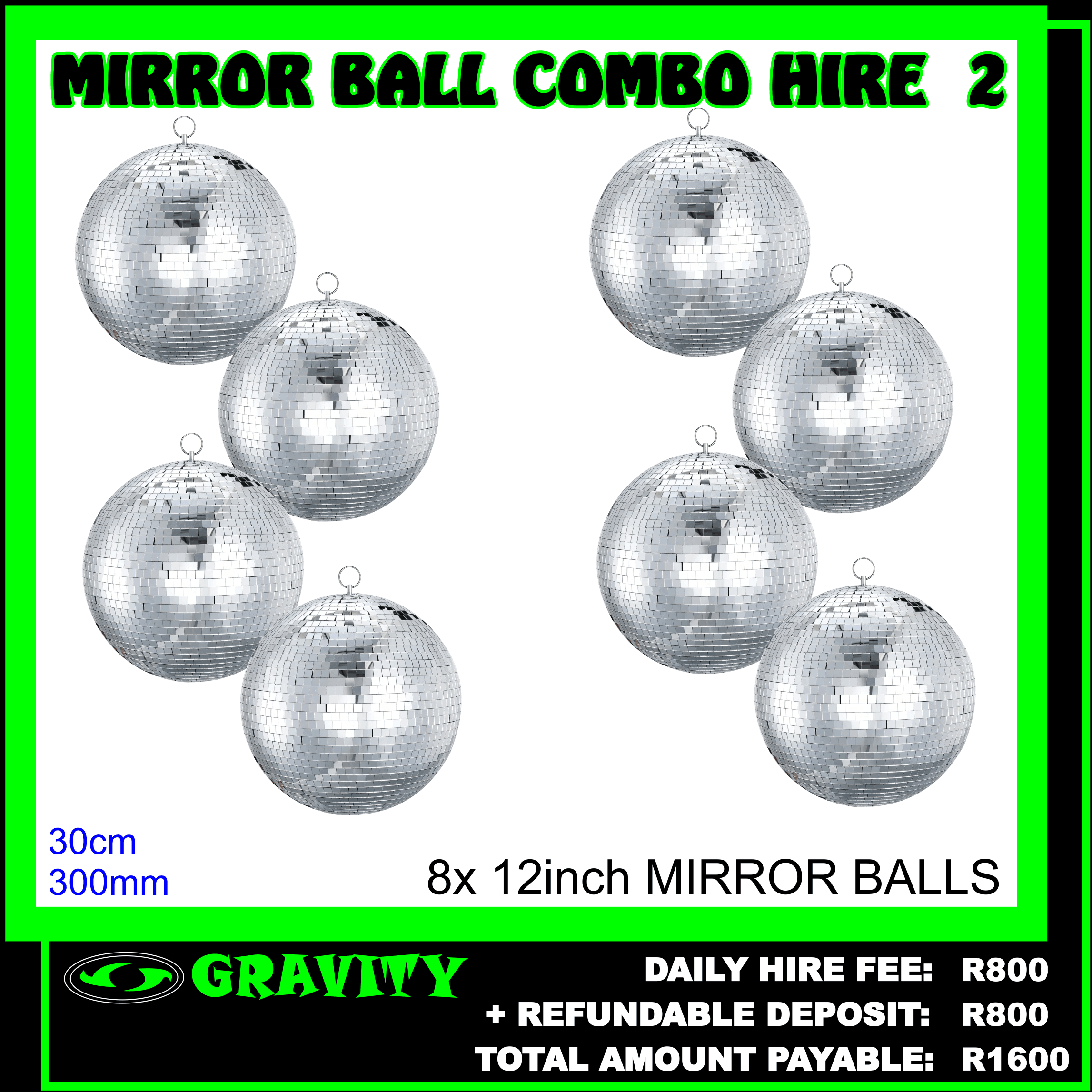 *Total daily hire combo fee is payable upfront (includes deposit)
STRICTLY CASH ONLY (NO CARDS PAYMENTS)
*I acknowledge the price given to me is a per day charge rate.
*Equipment is hired & picked up from Gravity Store on the specific day of use.
*Equipment must to be returned the following day by latest 12pm .
* If goods are not returned a further daily hiring fee will be charged ( for every late day).
*Refundable deposit will be deducted for any damages to equipment.
*Documents required:
> COPY OF ID or DRIVERS LICENSE (original SA id)
> PROOF OF RESIDENCE. (not older than 3 months)
> CAR REGISTRATION NUMBER
mirror balls - Prodecor Function Decorators - Show Category MIRROR BALL HIRE DURBAN , 80s THEME PARTY MIRROR BALL HIRE DURBAN . Home Disco Effects Hire For Party or Event - Joy Jukes Mirror Ball Hire | Mirror Ball, Motor, Pin Spot and Stand ...https://cal-x.co.za › product › mirror-ball-hire Mirror ball hire from CAL-X Rentals. The mirror ball is a classic lighting accessory. Our rental kit includes everything you need. It comes with a 30cm mirror ...