---
{{item.currency}}
{{pricing}}
---
---
{{item.currency}}
{{pricing}}
{{item.currency}} {{item.normalPrice}}
---
{{item.currency}} {{pricing}} - Out of Stock

GRAVITY HAIR IRON REPAIR & SERVICE CENTRE DURBAN
*repair charges from R500 - R950
*book in your iron at our store for a confirmed quotation
*3 MONTHS GUARANTEE on your entire hair iron once its repaired by us
*a R50 cancellation fee charge for all cancelled hair iron bookings
*2-3 days turnaround repair time
*only genuine spares used
*repairs carried out by our qualified repair technicians
Repairs to all Professional Hair Iron Stylers.
Guaranteed Workmanship & Quality Repairs .
Original spares used for all hair iron straighteners.
GHD HAIR IRON REPAIRS
CLOUD 9 HAIR IRON REPAIRS
GLAMPALM HAIR IRON REPAIRS
BHE HAIR IRON REPAIRS
CORIOLISS HAIR IRON REPAIRS
VEAUDRY HAIR IRON REPAIRS
email us : info@gravityaudio.co.za
WE ARE A PROFESSIONAL REPAIR CENTRE, OPERATING FROM A WELL ESTABLISHED BUSINESS PREMESIS, SITUATED IN THE HEART OF PHOENIX

BRANCH :
GRAVITY
25 AVONFORD CRESCENT
SUNFORD
PHOENIX
0315072463
0315072736
OR wattsapp us 078-7604740
@ GRAVITY HAIR IRON REPAIR CENTRE DURBAN 0315072463.
Disclaimer: We are not associated whatsoever with GHD SA.
GHD is the registered trademark of the Jamella group
Cloud 9 is the registered trademark of Unil Electronics
ALL PARTS ARE COMPATIBLE SPARE PARTS AND ARE ONLY INTENDED FOR THE HAIR IRONS INTENDED
As one of the most trusted electronic audio repair service centres in kzn GRAVITY AUDIO, Durban 25 AVONFORD CRECENT ,Sunford, phoenix tel:0315072463. AT GRAVITY AUDIO We take tremendous pride in our quality of service, and our ability to make your Electronic Audio Equipment work like new again.
Hair iron repairs professionally done at GRAVITY audio phoenix durban.
The only service provider in durban dedicated to the repairing & servicing of broken & damaged hair irons.
Gravity repair centre for all hair iron REPAIRS PROFESSIONALLY DONE in durban kzn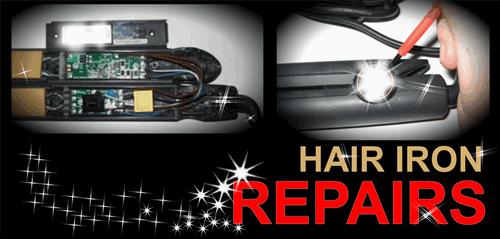 Our highly trained service personnel are the best in the business while always staying on top of new technologies to better serve you.
All repair units are booked in and a quotation is issued before any repairs are concluded. A cancellation fee of R50 is charged on cancellation of any repair quotes.PROFESSIONAL hair iron repair centre, situated in phoenix Durban, GRAVITY AUDIO tel 0315072463. Replacement circuit boards for hair irons available at Gravity audio phoenix Durban.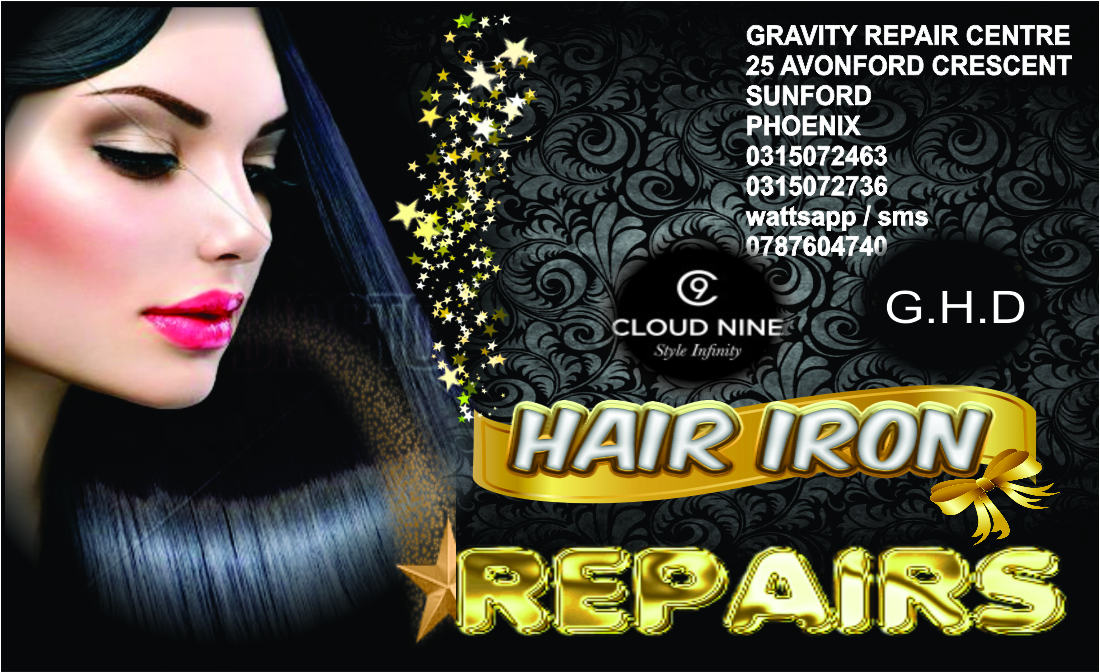 We provide professional Electronic Audio repair services for:
*AMPLIFIER
*CASSETTE DECK
*RADIO REPAIR
*STEREO RECEIVER REPAIR
*SPEAKER REPAIR
*TURNTABLE REPAIR
*ALL HAIR IRON STRAIGHTENERS-REPAIR
*CAR AMPLIFIERS
*AND SO MUCH MORE....

Replacement spares for broken and damaged hair irons available at gravity audio in phoenix Durban. Broken and damaged hair irons to be booked in at gravity 0315072463 for a quotation first before the hair iron is repaired. Cancellation charge of R50 for the quotation for your REPAIR.

GHD REPAIRS ... GHD HAIR IRON REPAIRS ... GHD REPAIRS @ GRAVITY REPAIR CENTRE DURBAN .. HAIR IRON REPAIR SHOP
CLOUD 9 REPAIRS .. CLOUD 9 HAIR IRON REPAIRS... CLOUD NINE HAIR IRON REPAIRS @ GRAVITY REPAIRS SHOP DURBAN SOUTH AFRICA
Service repair centre to audio equipment & ALL hair irons based in phoenix Durban kzn.gravity audio 0315072463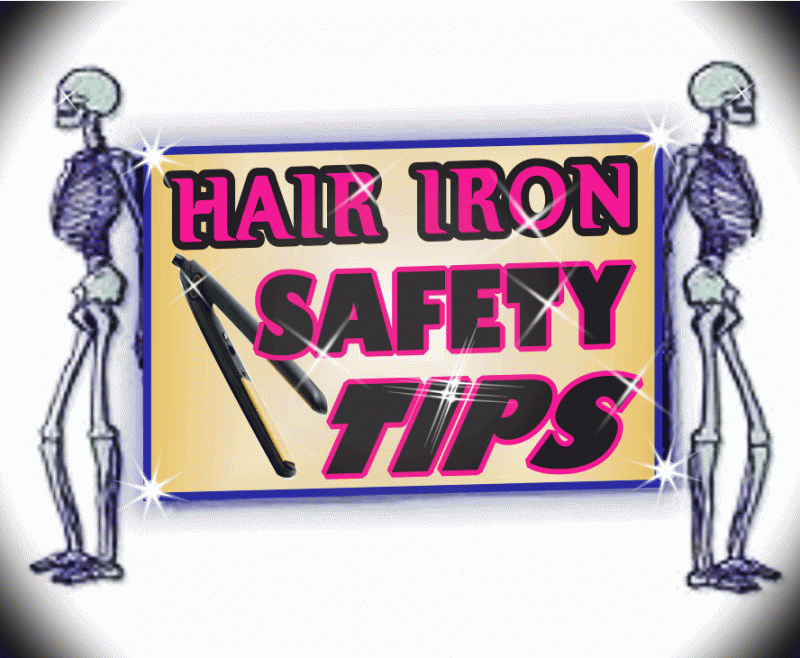 Why a Flat Hair Iron Stops Working
1. When a hair iron stops working completely and does not turn on or show an indicator light, the most likely culprit is a Thermal cutoff Switch or Thermal fuse or Circuit Resistors that has blown. These fuses act as safety devices attached to the electrical circuits of hair straighteners to prevent overheating and the risk of a fire. These fuses are very expensive and very complex to repair. It is important that the right thermal fuse for a specific flat iron is replaced. Each fuse is designed to prevent the hair iron from going over a specific temperature. All these electrical components take on extreme heat and will blow off at anytime. These electrical components do not come with a manufacturers guarantee, but Gravity Repair Centre with guarantee this repair for strictly 30days.
2. If a flat hair iron is DROPPED, this will immediately result in cracking the Ceramic heating Plates and simultaneously blowing the Termal cutoff switch and Thermal Fuse and Circuit Resistors. Gravity Repair Centre will NOT guarantee cracked/broken Ceramic Heating Plates.
3. When the Electrical Cable/Cord is pulled from the flat iron, the hair straightener may NOT turn on at all or may turn on intermittently when the cord is pushed in or moved. A new replacement cord/cable and cable swivel mounting connector will have to be installed by a Repair Centre/ Technician. Gravity Repair Centre will guarantee this repair for strictly 30days.
HOW TO PREVENT YOUR FLAT HAIR IRON FROM FUTURE DAMAGE:
1. Switch hair iron ON only when you are ready to use it. It only takes about 1 minute to heat up and ready for use.
2. Do not leave the hair iron ON, if not in use.
3. Remember to turn off your hair iron after use.
4. Do not bang or drop the hair iron & do not clap the hair iron plates together harshly.
5. Do not pull or yank the power electrical cord/cable.
6. Do not leave hair iron ON continuously for more than half an hour at a time.
As flat hair irons have sensitive electrical components that heat up to very high temperatures, it is safer to take the Hair iron to a licensed repair centre/technician. A good Technician / Repair Centre will be able to ensure that the devices safety features still work.

Repairs to all professional hair iron stylers. GRAVITY HAIR IRON REPAIR CENTRE DURBAN 0315072463
Guaranteed workmanship
& quality repairs & original spares for all hair iron straighteners @ GRAVITY HAIR IRON REPAIR CENTRE DURBAN 0315072463.
GHD

HAIR IRON REPAIRS:

GHD REPAIRS ... GHD HAIR IRON REPAIRS ... GHD REPAIR@ GRAVITY REPAIRS CENTRE DURBAN ... HAIR IRON REPAIR SHOP

CLOUD 9 REPAIRS CLOUD 9 HAIR IRON REPAIRS... CLOUD NINE HAIR IRON REPAIR @ GRAVITY REPAIR SHOP