MARINE AUDIO Kicker 8'' 45KMTC8W
---
{{item.currency}}
{{pricing}}
---
---
{{item.currency}}
{{pricing}}
{{item.currency}} {{item.normalPrice}}
---
{{item.currency}} {{pricing}} - Out of Stock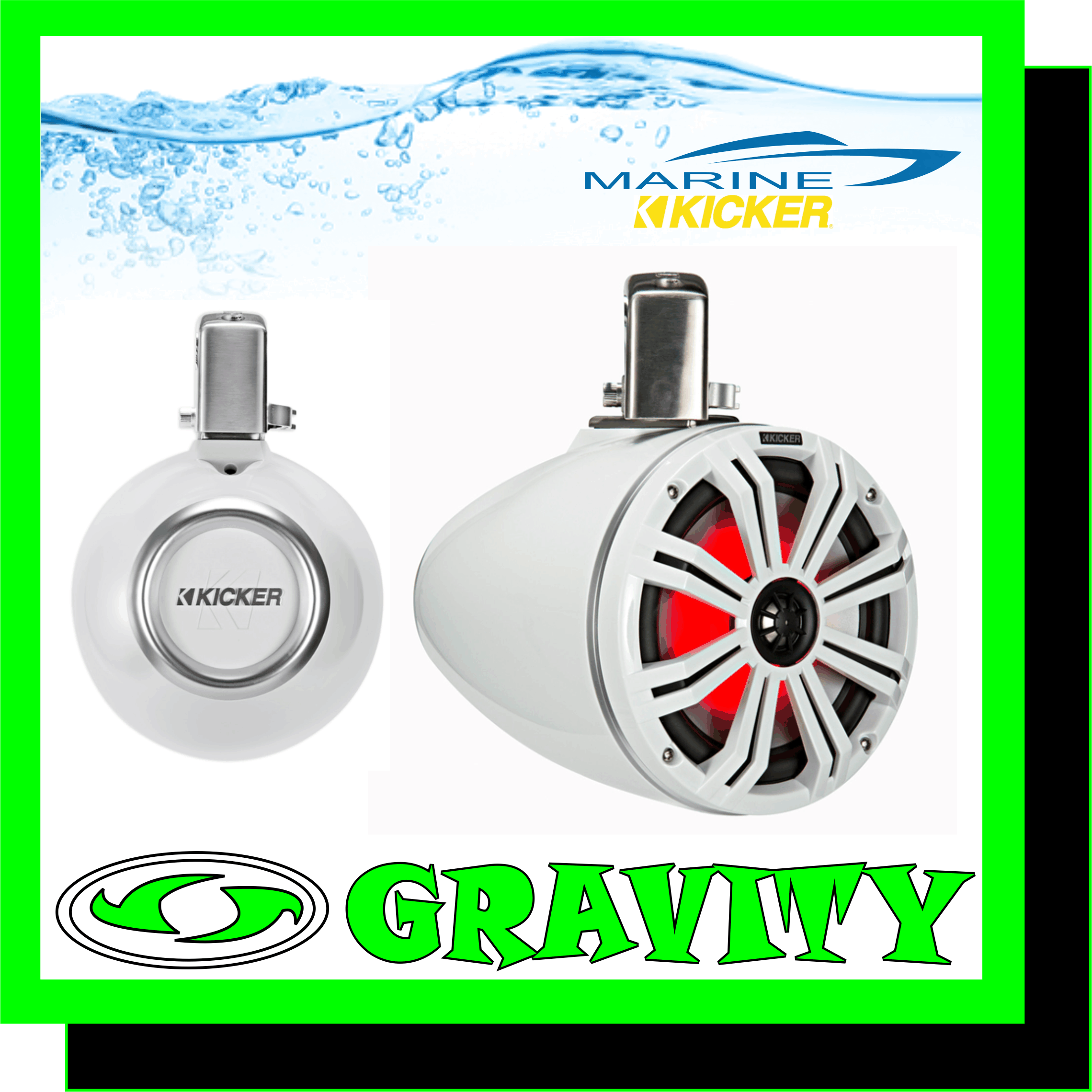 Point your sound where you want it
These rugged 8" wakeboard tower speakers are tough enough for marine duty, but they're very easy on the ears. The durable poly woofers and balanced dome titanium tweeters cut through wind, waves, and engine roar to deliver big-time sound without annoying harshness. The swiveling clamp system is easy to install and lets you rotate the speakers to suit your situation, Point them aft for waterskiiing or wakeboarding, or spin them in to enjoy your music when you're anchored out. Whatever you're doing, these Kickers will make your day on the water just a little bit better than it was already.
Built for boating and built to last
Designed for life on the water, these powerful 4-ohm speakers feature sealed motors, rubber cone surrounds, and locking terminal covers to keep spray away from the internal componentry. They'll also stand up to harsh sunlight, thanks to special UV treatments on the cones, surrounds, baskets, and grilles. The durable stainless steel/ABS clamps will fit tubing from 1-1/2" to 3-1/4", so these speakers will work on a wide variety of vessels.