News
2012-04-14
TESTIMONIALS FROM DISCO GRAVITY CLIENTS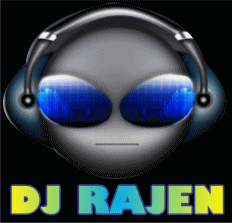 "You are the most professional DJs that we've ever seen"
NIRESH RAMSAROOP
PHOENIX DURBAN

"Thank you so much Dj Rajen-DISCO GRAVIY. We had a wonderful time! You were great! It was exactly what we wanted--a fun party with everyone dancing till the end. Thank you for doing such a great job as an integral part of our wedding ceremony and reception." "Thanks again for doing such a fine job spinning tunes at my wedding party! Not only was the sound great , your high-tech dj lighting was electrifying. We've received many compliments on the party, and your effort in no small part contributed to our guests enjoyment! "
SHARMAIN MAHARAJ
DURBAN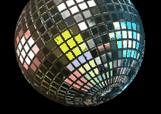 "OMG!! You Dj Rajen were awesome. The talk on the emails still loops on and its all about the Bhangra Party which you rocked in so many different ways and how much fun it was. So thank YOU! I will recommend you DISCO GRAVITY to anyone who wants a great evening with a super deejay."�..
PRISCILLA HARBARJAN
NEWCASTLE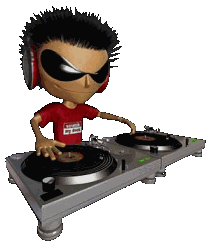 "I really want to thank you again for all the help you gave me before the party that was in addition to what you were paid for. I'm not sure we could have gotten it all ready in time for people without that help. I would certainly hire you again when I have another party." Rocking party as usual Mr dj���
Sunil Ramjath
Newlands West

"We would like to express our thanks for the tremendous job that you and your staff did for our Father/Daughter Dance. The snow machine effect you used for this was stunning and this had set the tone for the rest of the party night. Your light and sound systems were excellent and electrifying. Dj Rajen of Disco GRAVITY, you are the Best..well done�..
Nalini Bharath
Verulam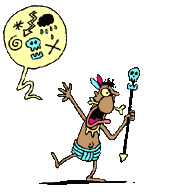 At first my family and I were very scepticle on hiring you, but you Mr Dj Rajen definitely rocked our party. Outstanding work done, and I havnt seen a local dj rock a Bhangra party like the way you have done Dj Rajen. Your staff was very obliging to those seeking special request songs, and we very much appreciated the fact that no song was played that would have been seen as inappropriate for an event featuring young ladies and their dads. My family cannot stop talking about Disco Gravity�cool keep it rocking guys
AVESH MANIL
TONGAAT DURBAN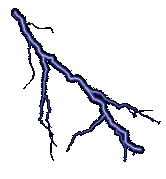 Mr Dj Rajen �Disco gravity �The disco lights and spectacular lazer lighting is so unforgettable, and your interaction during the announcements was just right. As you could see by the crowded dance floor, your song selections were a hit! We look forward to many more events with your company." "You guys did a fabulous job as usual. The music choices were delightful and the lights make for a much more festive atmosphere. Cheers!" keep on the excellent Dj services..keep it Rocking Dude�regards
DONOVAN GOVENDER
PHOENIX
gravityaudio.co.za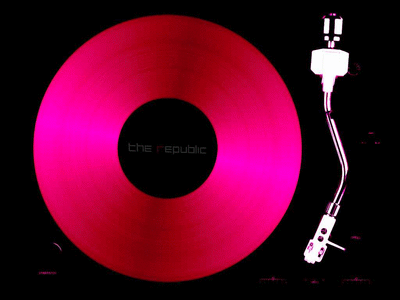 "Thank you so much for the wonderful job you did. It was a great time and I would definitely recommend you to anyone I know dat may need to hire a DJ. Great job and thanks again!"�
MELLISSA GOVENDER
PHOENIX

Dj Rajen ,Thank you again! The Bhangra party was such an enjoyable component for my wedding eve party -- we got rave reviews from my families. We appreciate your professionalism and willingness to have fun! We will not hesitate to recommend your services."�
SHANE DEONAND
STARWOOD PHOENIX

Thanks you for setting the tone for an awesome bhangra jol. You rocked Dj Rajen Gravity
VERUSHKA NAICKER
CHATSWORTH

DISCO GRAVITY..Well done on a professional job for the party. The ambienance was wonderfully set. Thank you mr Dj
GEORGE
STANGER

Thanks you Dj Rajen for making as feel like royalty for the wedding with your amazing style and music. I've seen alot of Bhangra dj's out there, but you my friend are the Bomb..Mr Dj Rajen of Disco Gravity, the Best in kzn when it comes to bhangra partys.
VISHAY RAMKELAWAN
Phoenix Durban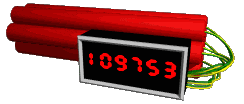 Hi Rajen. U did an outstanding job last night. Luv the music. Well done! Vaasie ( our coordinator) asked if u could plz give us a receipt for R2500 so she can hand all receipts to the SGB in order to settle all the accounts for the event. Thank u and have a wonderful day.
15 JULY 2012-School 25th anniversary celebration
Amina Badat
( S.Dass School)-Durban Phoenix