News
2010-12-07
DISCO SOUND & LIGHTING WAREHOUSE GRAVITY AUDIO PHOENIX DURBAN 031 5072463 cheap dj equipment dj mp3 sound and audio car sound car sounds car audio songs audio music audio download free music free audio downloads audio disco lighting disco lights light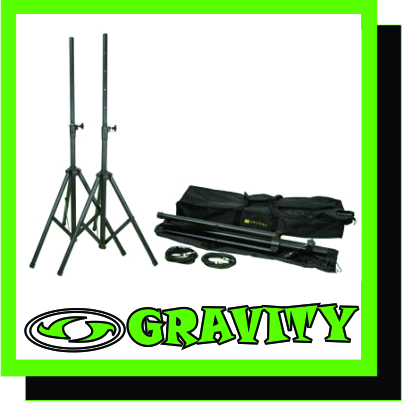 The sound shop Durban the sound shop phoenix The Sound Shop Durban
Disco gravity dj for hire dj rajen DJ RAJEN DISCO GRAVITY GRAVITY AUDIO
Gravityaudio sound lighting gravity dj sound gravity lazer lights pioneer gravity Gemini gravity
The Sound Shop has been providing and supplying pro audio equipment to Government, Corporates, Event Organizers, Roadshows, and to private individulas in South Africa, as well as abroad, for the past 17 years. Senior sound engineer, and owner of The Sound Shop, Victor Chapman has engineered and toured with hundreds of performing artists, amoungst them the famous "Soweto String Quartet" (for more that 4 years)
We supply:
SOUND - Small to Large Touring systems (+30 000 people)
LIGHTING - Intelligent Systems, TV, Theatre and Concert Lighting
STAGING - Scaff Staging 10m x 6m, 12x 9m, Dome Staging 16m x 10m
AV HIRE - Big Screens, Outdoor Screens, Projectors, Cameras
FIREWORKS - Close Pyro Techniques, Large format Fireworks Displays
MARQUEES - 50 5000 seater Marquees
LASERS - Single or multi colour Lasers
Email us if you have an event that needs to run smoothly, effectively, and professionally.
Below is a brief reference and profile of our existing clients.
GOVERNMENT DEPTS. / AFFILIATIONS
PRESIDENTIAL SPORTS AWARDS 1996
PRESIDENTIAL SPORTS AWARDS 1997
PRESIDENTIAL SPORTS AWARDS 1998
WOMENS DAY CHURCH SQUARE 1998
STANTON DJ Introduces New Rackmount CD Players More info

BEHRINGER Introduces the USB Audio/MIDI Portable Controller Keyboard UMA25S More info

BEHRINGER Introduces Two Compact Powered Mixers More info

BEHRINGER Introduces the Compact Modeling Guitar Workstation LX110 V-AMPIRE More info

BEHRINGER Introduces Two Additions to the Successful iAXE USB-Guitar Series More info

BEHRINGER Introduces the Mighty 2,500-Watt Bass Amp Head BVT25000H More info

TITAN Passive adds new installation model
The brand new stunning Titan 8 is the latest passive, two-way loudspeaker introduced by Wharfedale Pro. The Titan 8 combines the newest technologies, materials and design topology, including a titanium compression driver and heavy-duty cast-frame woofer, to ensure absolute accuracy, high output and the smooth, wide dispersion of the critical mid and high frequency ranges. More info

TITAN introduces a 15 inch band pass active subwoofer
The new Wharfedale Pro Titan Sub-A15, a powerful active subwoofer system designed to produce high quality audio in any performance application, combining the newest technologies, materials and design topology to ensure absolute accuracy and high output. More info

Wharfedale Pro introduced new S-Series Power Amplifiers
The new S-Series amplifiers are the latest dual channel sound reinforcement amplifier line offering from Wharfedale Pro. The range consists of three models: S-1000, S-1500 and S-2500. More info

New TITAN 12 ACTIVE, Two-way, Active Professional Loudspeaker
Wharfedale Pro has taken the power and reliability of our innovative Titan models and combined it with on board bi-amplification and active crossovers to make the brand new stunning Titan 12 ACTIVE. More info

FLAGSHIP SHO SERIES ANNOUNCED
With the SHO Series, Wharfedale Pro made the massive commitment to start with blank paper and build a whole new generation of transducers from the ground up. The low frequency transducers are the most advanced designs in professional audio today. More info

CONCEPT PROGRAMME IN WHARFEDALE
Concept AV have recently completed a number of sound system installations in the leisure sector using proprietary Wharfedale enclosures. More info

WHARFEDALE PRO ANNOUNCES SPX POWERED MIXERS
SPX613 AND SPX815 POWERED MIXERS Ideal for live sound, meeting rooms, churches, restaurants & bars, outside meetings or any portable sound application. More info

TITAN 12 Press release
Compact, lightweight and affordable the Titan 12 from Wharfedale Pro. The Titan 12 is the latest innovation from Wharfedale Pro. This ergonomically designed 12in, 2-way loudspeaker (250W continuous/500W Music/1000W Peak) offers flexibility for use in a wide range of professional applications with the high output, punchy low end and extended HF response equally at home with music and speech. The ultra lightweight (12KG) and compact enclosure is made from tough polypropylene and is designed to be stand-mounted, arrayed or even used as a floor monitor. The enclosure also features multiple M8 rigging points for ease of installation. More info
DJ SOUND EQUIPMENT
Soundz.co.za was formally trading as DJStore.co.za and as such was South Africa's first online store for DJ gear.
Enjoying success as an online retailer of DJ gear for 5 years, DJStore's owner David Lorriman, a DJ and aspiring musician himself, saw an opportunity to expand operations into related markets within the Pro Audio industry, not only catering for DJ's but also for Musicians, Studio Musicians and Producers as well providing a resource for Pro Sound equipment and Lighting.
So in 2005 Soundz.co.za is born. At Soundz.co.za we endeavor to provide you the client the best possible service, the widest range of products at the best possible price.
We hope you enjoy shopping at our online store and look forward to doing business together.
If you have any questions or comments regarding this site please do not hesitate to email the owner on dave@soundz.co.za
All goods purchased from Soundz.co.za are sourced directly from the appointed South African agents and carry the manufacturers guarantee. This is usually a 1 year guarantee unless otherwise stated on the product information page.
Soundz.co.za does not sell any "grey" imported products.
However this guarantee is limited to latent factory defects and does not cover items subject to wear and tear. Items such as, faders, crossfaders, knobs, styli, belts, speakers, bulbs, etc. are NOT covered by the guarantee. These items can usually be replaced at minimal cost and sometimes in the case of things like styli, bulbs and crossfaders are user replaceable.
If an item fails within the guarantee period and needs to be returned for repair please make use of the "Return Request Form" located in the customer service section of the web site. Click here to view the "Return Request Form"
Once the form has been completed Soundz.co.za will make arrangments to have the faulty item collected from you and returned to the relevent agent for repair. Once the item has been repaired it will be returned to you. This process ussualy takes around 10 working days. However in certain cases (such as due to the availability of spares) the repair period may be longer.
Welcome to the start of a beautiful journey. Here begins a pilgrimage through a new experience in auditory pleasure. Where all the elements of progressive civilization express themselves in the aural treasures of music, and the tools to create it...
SoundSelect brings music-devotees a fast and reliable avenue for discovering and sourcing their sound needs. And at guaranteed best prices too! SoundSelect aims to create a site where amateurs and music-aficionados alike, can enjoy the convenience of professional sound and accessories at their fingertips. A simple mouse-click can give you a "taste" of the latest sound equipment, and a second click can put it in your shopping cart. YourSound Journey is enhanced with plenty of pictures of the products, so that you know what you're buying. And if you're not ready to buy it just yet, you can add it to your wish list: a feature that creates a private link of all the products you desire, which you can send to your friends too. SoundSelect exists, in order to act as a smooth channel for sound advancement amongst its website travellers.
Thus speed and reliability are endeavored for in all of SoundSelect features. Not to mention innovation; information on the latest releases, and available specials will always be accessible.
If you are not sure what best suits your specific needs don't hesitate to call and get our DJ Equipment for sale online

The easy way to find dj equipment for sale

Music Equipment Also Online

Locating music recording equipment

Where to find quality musical equipment

Professional DJ Equipment

The advantage of online DJ Equipment shops

The essentials of sound recording equipment

Keep this in mind when buying music equipment

Why online DJ equipment shops is best for your budget

Wide range of DJ equipment offers something for everyone

Music Equipment You Can't Do Without

How to Pick the Right Sound Equipment

The best places to find DJ equipment for sale
expert advice. We would love to hear from you!
Welcome to the Lightsounds Online Store.
Your one stop online DJ and entertainment shop giving you access to over a thousand high quality audio, DJ equipment, entertainment and lighting products.
For over 20 years Lightsounds has been at the forefront of the industry leading the way with both the big brands and innovative and affordable products. Start shopping by choosing from the product groups to the left.
Lightsounds is the ultimate online shop for DJ equipment including turntables & DJ CD players, software, headphones and disco lights. We stock all the big name brands at the most competitive prices.
Australias largest retailer of Professional Lighting, Audio and DJ Equipment
Lightsounds is Australias largest retailer of professional lighting, audio and DJ equipment with nearly twenty stores, stockists and franchise outlets across Australia. Lightsounds opened its first retail store in 1995, after the business being in the industry since 1983. The success of that one store paved the way for Lightsounds to grow, open new stores and become the success story it is now.
Like most people you've probably dreamt of being your own boss and running a successful business. At Lightsounds, we take pride in offering you the chance to achieve this dream, by providing you with a proven business system that is affordable, well structured and easy to operate.
Unlike many other business opportunities, Lightsounds is able to offer multiple income streams other than just the retail sale of equipment. A Lightsounds business can also offer to clients rentals, service, DJ practice booths, jukebox hire, deliveries, installations, second hand goods sales, trade ins and more. All of this means that the business owner is able to make money through numerous means without being dependent only on the retail market
Lightsounds has a limited number of franchising and dealership opportunities on offer in selected areas. The franchise opportunity is for those with a passion for audio and lighting, good business sense are self motivated and enjoy dealing with people. Dealerships allow the business owner to take part in the Lightsounds experience without the commitment a franchise requires and is well suited to those who already have their own store.
All new franchisees receive comprehensive training at our state of the art training academy. Initial and ongoing training not only covers practical but also builds your skills in marketing, accounting and all aspects of running a successful business. No previous business experience is required.
Lightsounds provides a unique opportunity to be aligned with most market leading brands. Franchisees also gain benefit from lower pricing through group purchasing power.
So if you want an exciting career in an industry founded on fun, providing audio, lighting and karaoke to DJ's, nightclubs, promoters, event managers and people into music, then you should consider being a part of the Lightsounds team. And remember, whilst ever music and entertainment exist, Lightsounds will continue to play an important role in this country.
Following are only some of the benefits a Franchise store would derive from Lightsounds Pty Ltd:
Exclusive territory protection
Impressive marketing strategies
Revolutionary proprietary software
State of the art database management systems
Continual product research
Exclusive products, prices and major brands
Turnkey franchise system
Large repeat business client base
Outstanding systems and procedures
Business to business opportunities
Growth Industry
Advantageous supplier terms
Franchisee website
The booth is also decked out with two Pioneer CDJ2000s, two Technics 1210 turntables and Traktor Scratch Pro alongside Wharfdale Pro hearing aids as well as DB technology Active Stereo Xcross and The Crane laptop stand. You can even record your magic on a Tascam CD recorder.
The Lightsounds DJ booth on Oxford street is awesome. I had a chance to play with all the latest and best DJ equipment on offer, which has become high standard now accepted everywhere in clubs all over Australia. It even comes with disco lights! Its a great opportunity for any DJ to practice and try before they buy, pretend you are playing to ten thousand people and help let the imagination take you there. Australias leading DJ Jimmy Z said
All jam sessions include a burnt CD of the session for you to remember the special moment by, or share it with your friends and club promoters.
If you feel inclined to try out any of the other equipment stored in the store we can set that up for you as well.
If you are a novice or want to learn some new skills make an appointment with our renowned DJ School for a private session with the school master DJ Typhonic.
Your one stop online DJ and entertainment shop giving you access to over a thousand high quality audio, DJ equipment, entertainment and lighting products.
For over 20 years Lightsounds has been at the forefront of the industry leading the way with both the big brands and innovative and affordable products. Start shopping by choosing from the product groups to the left.
Lightsounds is the ultimate online shop for DJ equipment including turntables & DJ CD players, software, headphones and disco lights. We stock all the big name brands at the most competitive prices.



Hire Dj Equipment - Productions Lighting and Audio - Dj Academy
For over 20 years the Lightsounds Chain of stores has been at the forefront of the Entertainment industry leading the way in offering the biggest brands along with the most innovative and affordable products suitable for both the beginner and professional alike. Whether you are buying equipment for your own use or setting up a venue, Lightsounds is the place to go.
Our services include:-
Sales of Lighting, Audio, DJ Equipment, Digital DJ and Studio Gear, Karaoke and related accessories
Short-term Hire of Lighting, Audio, DJ Equipment, Jukeboxes and Karaoke
Second Hand and Clearance centre
Productions, Installations and Long-term Hires of Lighting and Audio for venues and Events
DJ Academy offering educational courses to up and coming Disc Jockeys and MCs
DJ Practice Booths
All of which is offered using the best brands at the most competitive Industry rates.
Some FREE services offered by Lightsounds
FREE Find-a-DJ Directory to connect the Disc Jockeys and MCs with clients searching for an appropriate DJ for their Event
FREE Compilation CD to assist unsigned artists to give them an opportunity to be recognised
Lightsounds continues to support the Performers, Disc Jockeys, MCs and Venue Owners by assisting them in building their businesses and ensuring they have access to its exclusive range of products at the most affordable prices. We even offer a Best Price Guarantee to ensure you only pay the most competitive prices in the Industry.
Lightsounds.com.au is the ultimate online shop for DJ equipment, including turntables & DJ CD players. For the Australia's largest range of DJ gear, CD players, headphones, disco lights, lasers and much more, browse our online store today! Stocking all the big name brands and with the most competitive prices we are experts with a passion for our industry.
Have a look at our latest product additions , find yourself a bargain on our Latest Specials or Clearance Centre or simply catch a glimpse of our Top Picks of the day . You will be impressed.
If you would like to join us in our exciting Lightsounds community, then click here. You may be in for a few pleasant surprises.
For a list of store locations nearest you, then click here.
WOMANS DAY UNION BUILDINGS 1998
YOUTH DAY CELEBRATION 1998
DEPT. WATER AFFAIRS MPHUMALANGA 1998
SPOORNET/ TRANSNET ANNUAL CELEBRATION 1998
SOUTH AFRICAN AIRWAYS WORLD SUMMIT (SOWETO STRING QUARTET) 2002
AFRICA CONFERENCE PRESIDENTIAL GUEST HOUSE 2003
MEC SPEECHES/ RECORDINGS ATTERIDGEVILLE 2003
MALI CONFERENCE - PRESIDENTIAL GUEST HOUSE 2003
FREEDOM DAY CELEBRATION 2003
ESKOM MIDRAND 2003
ESKOM KRIEL 2003
YOUTH DAY CELEBRATION RUSTENBURG 2004

PRIVATE SECTOR
JAZZ FESTIVAL MORETELE PARK MAMELODI 1997 (SENIOR TECHNICIAN)
KENNETH COPELAND CONFERENCE 1997 (TECHNICIAN)
SAB MILLER MAMELODI 1997 (SENIOR TECHNICIAN)
COCA COLA PRODUCT LAUNCH DBN 1998 (TECHNICIAN)
702 END YEAR FUNCTION 2001 (SENIOR TECHNICIAN)
TUKS FM OLD YEARS CELEBRATION 2001 (SENIOR TECHNICIAN)
SA FM CHRISTMAS CARNIVAL 2002 (SENIOR TECHNICIAN)
AUDI END YEAR FUNCTION (2002) (SENIOR TECHNICIAN)
RIVONIA SQUARE CAROLS 2002 (SENIOR ENGINEER)
JERRY SPRINGER SATURDAY NIGHT LIVE SHOWS 2002 (MONITOR ENGINEER)
OUT DOOR WORLD CHAMPIONSHIP TUG OF WAR 2002 (SENIOR TECHNICIAN)
CMA BIKERS CONCERT FOUNTAINS VALLEY 2002 (SENIOR TECHNICIAN)
HEIDELBURG KLOOF FESTIVAL 2002 (TECHNICIAN)
WIMPY ANNUAL FUNCTION SANDTON CONV. CENTRE 2002 (SENIOR TECHNICIAN)
PTA UNIV CELEBRATION HATFIELD SQUARE 2003 (TECHNICIAN)
CORONATION ASSET MANAGEMENT INANDA COUNTRY CLUB 2003
MARIKANA MINE CELEBRATION 2003 (SENIOR TECHNICIAN)
JAZZ CELEBRATION MORULA SUN 2003 (AUDIO VISUAL/ LIGHTING TECHNICIAN)
CITY PRESS 21ST BIRTHDAY CELEBRATION 2003 (SENIOR TECHNICIAN)
RCI PRODUCT LAUNCH 2003 (SENIOR TECHNICIAN)
BAE SANDTON 2003 (SENIOR TECHNICIAN)
PEOPLES BANK TRADITIONAL MUSIC CONCERT (LIGHTING/ AUDIO VISUAL TECHNICIAN)
TUKS JOOL 2003 (TECHNICIAN)
NATIONAL DAY OF PRAYER 2004 (CENTURION & MAMELODI)
2 X INTERNATIONAL JAZZ FEST 2004 MORETELA PARK 2004
BMW Z4 LAUNCH 3003 (SENIOR TECHNICIAN)
BMW X3 LAUNCH BOKSBURG 2004
BMW X3 LAUNCH SPRINGS 2004

BANDS & ARTISTS (LIVE ENGINEERING)
MANDOZA
SOWETO STRING QUARTET
MZEKEZEKE
SOLLY MOHOLO
BOOM SHAKA
MOFIKIZOLO
ZOLA
ARTHUR MAFOKATE
SIBONGILE KHUMALO
DON LAKA
MAFIKIZOLO
PJ POWERS
JUDITH SEPUMA
TKZEE
SIPHO HOTSTIX MABUSE
CHICCO
BRENDA FASSIE
YVONNE CHAKA CHAKA
ABA SHANTE
TROMPIES
STIMELA
MIRIAM MAKEBA
HEINZ WINCKLER
VUSI MAHLASELA
HUGH MASEKELA
KAREN ZOID
SIPHO GUMEDE GOLLINOG
JONAS GWANGWA
AMAMPONDO
REBECCA MALOPE
EDEN
SONJA HERHOLDT
NAKED LYRIC
SHINE 4
TANANAS
WATERSHED
WILDEBEEST
MANUEL ESCORCIO
BOO
BLES BRIDGES
CLIVE BRUCE
LIZE BEEKMAN
BATTERY 9
MAURITZ LOTZ
WONDERBOOM
TREE63
CLAIR JOHNSTON
LITTLE SISTER
TWEAK
CARMAN (LIGHTING)
MEAN MR. MUSTARD
NOT MY DOG
BEESKRAAL
MIC
LOUIZ BRITS
MARK ANTHONY & FRIENDS
UWJ
CAB
ANTON GOOSEN
LUKAS MAREE
KHANYISA
MANY LOCAL UNKNOWN BANDS & PERFORMANCES.
We are one of the longest running DJ equipment suppliers in the UK. We supply DJ equipment to anyone from professionals to amateur DJs. We sell all types of DJ equipment including mixers, CD players and turntables we also sell headphones, lighting and DJ equipment packages. Do you want the best DJ equipment but cant afford it right now? See The DJ Shop buy now pay later finance options. We stock DJ equipment from all DJ Manufacturers including Pioneer, Technics, Stanton, Vestax and many more. Also check our top offers section to see weekly special offers at extra discounted rates selected by us. If you are having trouble finding a product or have any questions about DJ equipment for sale call our experienced team on
02380 337338 Or see our contact us page for more forms of contact. We will beat any genuine UK DJ store price.
What makes Soundshop DJ and Video unique?
Individual, personalized attention before, during, and after your celebration.

3 DJs at EVERY event - guarenteed. There are no DJ "assistants". All three DJs at your event are professional, trained, and prepared to make your event one to remember.

All 3 DJs are professionally dressed in tuxedos

Over 60,000 (and counting) songs

Back-up system ON-SITE

Fully insured

Early set-up

Specialty lighting is standard

Computerized lighting is available

All-day video service to capture every special moment

3 DVDs of your celebration within ten days

Unmatched service and prices
Soundshop DJ and Video is committed to providing you with the highest quality entertainment with a personal touch. Soundshop began in the mid 1980s from the live dance band known as the Knights of Sound. With experience at thousands of weddings with the band, Soundshop continues to provide the finest special event entertainment.
Soundshop Promises:
A customized pre-event consultation to ensure every detail of your event is to your satisfaction.

There are no "set lists". Your event is special and unique. We treat it that way. You choose the songs you want (and don't want) played. Soundshop is happy to share our knowledge from experience while respecting your unique wishes.

3 DJs at every event. Most DJ companies send one. Having 3 DJs ensures that the hosts and guests receive personal attention while the entertainment continues. It also allows Soundshop DJ and Video to be flexible with the unique needs of your special event. 3 DJs - same low price.

No DJ assistants. All 3 team members are DJs, fully capable providing a fun-packed night of entertainment.

Unbeatable combined price and value for our professional services
Whether you are a professional DJ or just starting out DJ Supplies Sound & Lighting Ltd is the site for all your Disco Equipment. Take a look at our range of products and purchase online using our secure ordering system. We stock a wide range of Disco, Karaoke and PA equipment to suite every requirement, which can be located and supplied within 48 hrs subject to availability. DJ Supplies Sound & Lighting Ltd was established in 1999 and is one of the Midlands premier disco equipment suppliers. We aim to make your online orders run as smooth as possible, with fast delivery times. All delivery costs are automatically worked out as you place items in your basket, if your order is over 100 you will qualify for Free Delivery. We only deliver to Mainland UK.
denon dj equipment denon dj cd players denon pitch control dj cd player
denon dj mp3 cd players
denon dj mixers
denon disco mixers